Even the best communicators can use extra editorial bench strength now and then. With that in mind, I'd like you to imagine what we can achieve together — you at your base, me from my home office or in person as needed. For your needs, I can offer:
 Road-tested, thoughtful editing for optimal clarity, flow and impact

 Brainstorming toward creative approaches to aural storytelling

 Collaboration on compelling, memorable series, podcasts, specials and features

 Polishing good work to an award-worthy sheen

Coaching in story and source development, scriptwriting, interviewing and vocal delivery

Confidential, effective strategizing on newsroom leadership

Knowledge of the public radio system at the station, program and network levels

Seasoned expertise to cover temporary gaps in your staffing 
I'm available for extended and short-term contract work as a story editor and  strategist. Audio is my primary storytelling medium; I'm also fluent in print.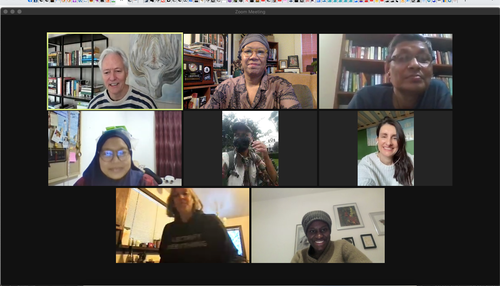 Teaching — and listening — are essential to good editing. So I devote a lot of time to sharing skills and knowledge with seasoned journalists, students and independent producers.   
As an editor, I help storytellers find and use their most powerful, effective voices. I'd like to help you. In person or remotely I'm comfortable with large groups, small workshop settings and one-to-one coaching.   
Please refer to the "Props" section of my website for testimonials, and get in touch at crdevall@gmail.com if you're interested in having me work/speak with your class, newsroom or organization.